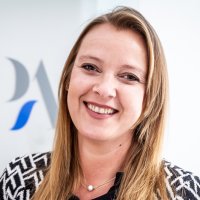 Linda Rens
Linda has ten years of legal professional experience in her career as a Lawyer and as Legal Counsel and also advises on Spanish Tax law.
Linda started her career in 2007 as an Attorney at Law at the international law firm Simmons & Simmons in Rotterdam, where she provided legal and litigation advice on Dutch and European General Administrative law, Planning law, Real Estate and Environmental law. Afterwards she started working at Gimbrère Lawyers in Breda and Barcelona. During her years at Gimbrère Lawyers she gained experience in International Private law and in Dutch and Spanish Company law. In 2010 she completed the three-year post graduate 'Dutch Lawyers Education (The Dutch Bar exam)' at The Dutch Bar Association (NOVA).
After finishing a second LLM in Barcelona; a Spanish Master in Law with the focus on Spanish Company and Administrative law, she started working as Legal Counsel Europe in 2011 for an Australian company at their European headquarters in Barcelona. In her role as Legal Counsel Europe she provided legal advice, amongst others, on Tax and Legal Compliance, Corporate Governance, Spanish Tax and Company law, VAT law, Employment, Intellectual Property and Housing law.
From 2015 onwards, Linda started working as an Attorney at Law and joined Porta & Associates, where she is providing legal advice to a wide range of clients in Barcelona with a strong focus on, amongst others, Spanish Company law, Tax law, Housing, Intellectual Property and Employment law issues. Linda is also specialized in Spanish Tax law. She graduated in a Master in Spanish Tax law at the Barcelona Bar Association.
Linda will gladly advise you on Spanish legal or tax matters in Dutch, Spanish or English.

Linda Marije Rens